Your first Done-For-You Virtual Party Script Package is on the house! Tell us where to send it:
Note: Get an A+ on your Back to School sales by using our Professionally Done-For-You Back to School Party Script.
Updated July 27, 2020. Okay, you guys, where the heck did Summer go? Yes, it may have been the weirdest summer of our entire lives, but still! Weren't we just talking about whether or not to cancel classes? Now we're full swing into figuring out what this new, hopefully less crazy, year will look like.
Whatever school looks like this year, it's undeniable that Back-to-school season is upon us and we want to make sure y'all are ready to take advantage of the season and gear up for the busiest time of the year for Direct Sellers.
Did you know that September to December is the most important season in Direct Sales? No? Well, don't worry. We're here to catch you up and let you in on some of the reasons why you want to make sure to kick the Back-to-School season off right. Virtual sales have literally exploded this year, and that means it's exceptionally important this season.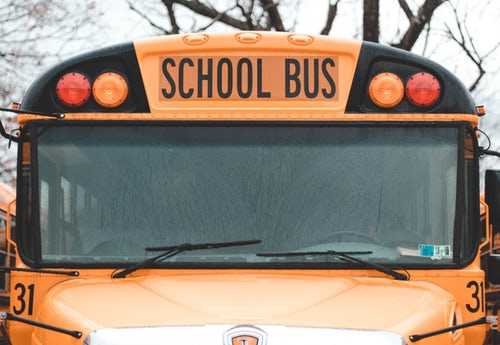 1. People are already shopping!
Back-to-School season is crazy for a lot of people. Parents, teachers, students, support workers, you name it, it's hectic. People have loads of things on their to-do lists and have a heap of supplies and gear that needs to be bought before school gets underway. The first reason that you want to make sure you don't miss out on the Back-to-School season is that during this time people are shopping.
Your customers are actively searching for back to school outfits/supplies/tools to set themselves and their kiddos up for a successful year. With your customers already being in the mindset that they need to do some shopping, this is the perfect opportunity to throw a party and help them in their search.
Supporting local has become a highlight of 2020, while people work to keep each other employed. Most people are much happier to support local and small businesses like yours and would rather spend their money with you than with large corporations.
Make it easy for people you know and suggest throwing a Back-to-School themed party. Let them know that by throwing this party their friends and family can check out some great products and tell them about the amazing Hostess benefits that they can receive and use to buy the products they have their eye on.
2. You can highlight relevant products.
Another reason to take advantage of the Back-to-School season is that you can highlight the unique products you sell, that help to make the lives of your parent, teacher, and student customers easier. For example, does your company sell cooking products? Do any of those products make making breakfast super fast and easy? Highlight it! Show your customers that they can save precious time in the mornings by utilizing the tools that you sell.
Time in the morning that isn't spent making eggs means that your customers can have extra time in bed, or the shower, or hugging their kiddos goodbye. No one is ever going to be disappointed that they have extra time in the mornings, so show your customers how your products can help them!
Now more than ever, specialty products like masks, cleaner, soaps, etc. are in demand. Anything you can do to help make the changes kids will experience at or during school times easier will be welcome information to your party guests.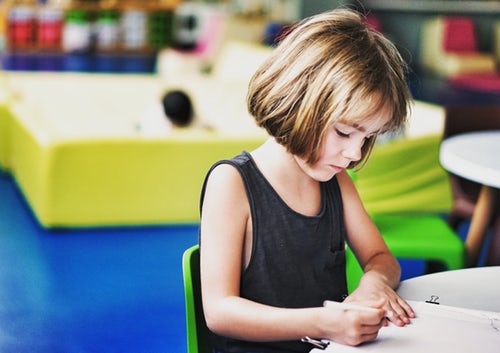 Maybe you sell products that a college student needs for their dorm (did someone say Tupperware?) or perhaps you sell facial products that help the acne-prone teenager (read: best consultant ever to a high school student). No matter what you sell, you can highlight products that appeal to students, teachers, and parents.
3. It's a non-spammy reason to ask for bookings.
Seeking out potential hostesses is something many consultants struggle with, especially if you feel like your spamming or nagging your friends and family. Yuck! Back-to-School season is a great opportunity to approach people who are impacted by this time of year. Do you know any teachers or teaching assistants? Someone on your local school's Parent Teacher Association? What about a librarian or school administrator? This is the best opportunity to reach out to them and share the benefits of hosting a party. Who wouldn't want the chance to stock their classroom for free?!
Does your company offer fundraisers? Share that with them too. Fundraisers are a huge part of Back-to-School, and new fundraising opportunities could be just what your school is looking for.
Don't forget to let your potential hostesses know that there are added benefits to throwing a party and added value in the products they can buy. Remember, your customers are in the mindset to shop, so show them how your products can benefit them and that there's way more value in hosting a virtual party than you'll get shopping at a regular retail store.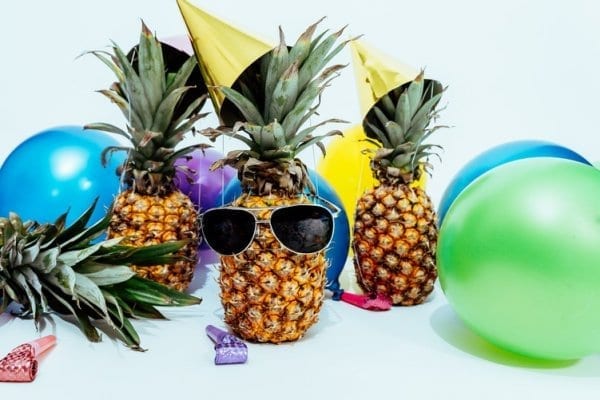 We all know that summer is crazy busy. It never seems to matter how well organized we are or how well we've planned out our days, there's just not enough time to get everything accomplished. And while the Back-to-School season is also (initially) hectic, it represents the return to regular routines and structure – even if normal is a new concept this year.
This can be super helpful for Direct Sellers because their customers are more likely to feel like they have time to host a party and that their friends are available to attend. If you kick off the busiest season for Direct Sales with an awesome, engaging, and fun party you're likely to reap the rewards of that effort throughout the remainder of the year.
Not only are we talking about an increase in product sales but by throwing a great virtual party you're also likely to increase your party bookings! Think of each party you throw as an opportunity to highlight how fun it is to host parties with you and the chance to make a really great first impression to new customers. Don't let that opportunity pass you by!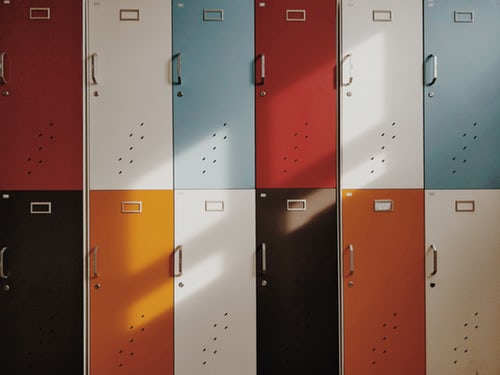 Back-to-School season is a prime opportunity to set yourself up to be successful for the remainder of the year. Remember, your customers are heading into September with the desire to shop and it's important to capitalize on that opportunity. Throw a party and highlight products that can help make the transition from summer to autumn a little easier.
Want to know how to make the most out of your virtual party scripts? Check out our blog post 3 Ways to Get More Out of Your Virtual Theme Parties and learn new ways to use your scripts to their fullest potential!
---
Your first Done-For-You Virtual Party Script Package is on the house! Tell us where to send it: