Doing any one of the things discussed in the post Finding Success in Direct Sales would make a difference in the success of any direct sales business. Doing them all would ultimately provided much greater results.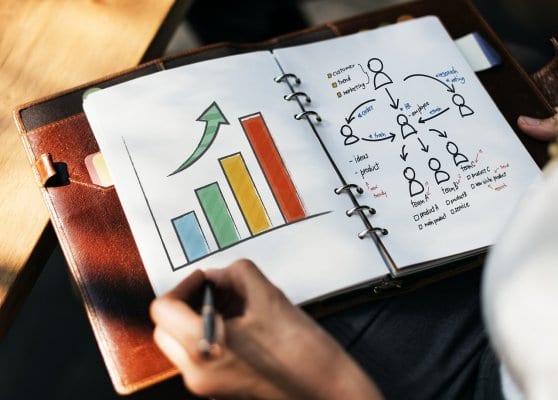 While they are all helpful independently, the greatest success is in the way they work together. Each step builds on the others and the order in which you do them is much less important than doing them.
An email campaign is something that can be set up at any point. It doesn't have to come before or after any of the other steps. It takes less than 10 minutes to set up and it's free!

The peeps over at Fresh Take Training have a step-by-step guide to help you get started.
When you are working hard to build a customer base, whether it's through social media channels or meeting people in person, you need somewhere to consolidate and communicate with those people. You don't want to lose anyone who could be a potential customer.

By creating an email list, you give yourself the opportunity to communicate on a regular basis with all of the people who have ever come into contact with your business (providing they consent to being added to the list, of course).

How often you choose to communicate is entirely up to you. You know your people and you know your business. Perhaps you send out a monthly newsletter, or maybe you send a weekly update. You might only email certain people about a special they were interested in or maybe your past hostesses receive an extra bonus email every so often.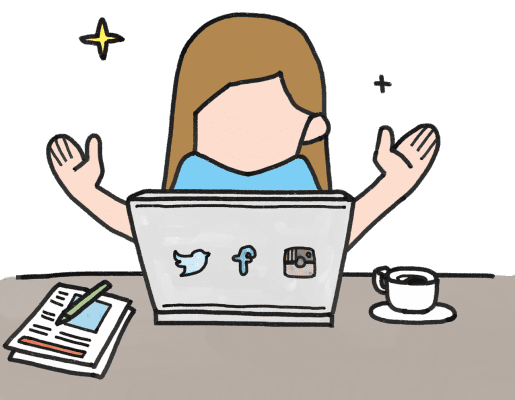 The point of the email list is to have a quick and easy way to keep in touch with your customers. Now you might be thinking that you can keep in touch via social media or through a manually made email list. While that is true, the only people you can add to your manual email list are people you've personally come into contact with.

Why is that important? Well, let's look at the big picture here. Let's say that you've already setup your blog, and you're consistently publishing new content. Let's say you've also built your Pinterest account and you're regularly pinning.
Now because you've created your pins properly, you can see on your website that Pinterest is driving good traffic numbers to your blog. The problem is that you don't get to know who those people are and you have no way of connecting with them for their email addresses. They also may not choose to follow your Pinterest account, even though they like what's on your website. Well shoot!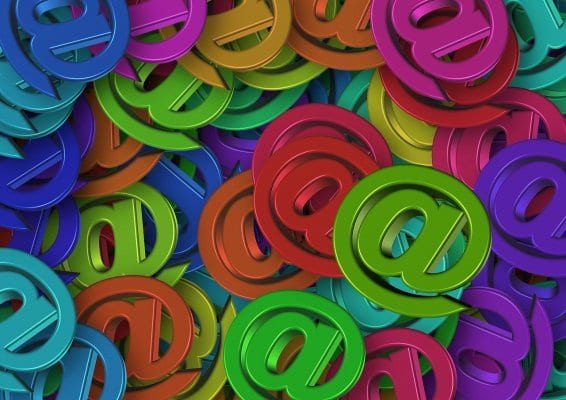 So how do we capture those people, while they're visiting your website? We use an email software that prompts people to sign up for your newsletter (or any other freebie that you offer)! If you're not sure what we're talking about, head on over to basically any website. In fact, you can try our website and you'll see that shortly after you've landed on the site, you can sign up for a free script!
When someone comes to our website and likes what they see, they're likely to give us their email address in exchange for our freebie. You can also sign up for our newsletter in the footer of our site.

Building an Email List
When people find our content on the web, often from our Pinterest profile, they click the pin and end up on our website. We've had no personal contact with them at this point (so we wouldn't be able to ask them for their email address and manually add it to our list). However, because of our email software, we are able to maintain contact with them through our email list instead of losing them as a potential customer.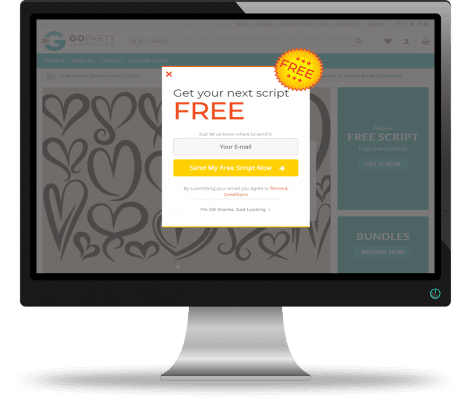 The exact same theory applies to your direct sales business. Create a blog, find an email plugin that you like, and spend time consistently sending valuable information to the people who have signed up for your newsletter. If you're not sure where to start, check out MailChimp. You can even use their free version until you're ready to upgrade to the paid plugin.
Email software is one investment we highly recommend, because when you see how it keeps potential customers accessible it can pay for itself very quickly. If you're wondering if this feature would be worth the investment for your business, check out our post called Tools vs Time to learn how to assign your own value to a product like this.

If paid software isn't an option, or you haven't taken the leap into your own blog yet, creating a manual email list is still worthwhile. It still provides the opportunity to connect with customers regularly, and it ensures that if for some reason you couldn't access your customers via social media, you don't lose them completely.
Do you utilize an email list? What do you offer subscribers in exchange for their email address?
Don't forget to grab a copy of the step-by step email set up guide before you get started.
Your first Done-For-You Virtual Party Script Package is on the house! Tell us where to send it: