Any sales event needs the following to be successful: camaraderie, trust, and a whole lot of fun. Keep these factors in mind when you hold your next sales party. If you're searching for proven party scripts, Go Party Scripts has you covered. For example, try our popular Clue Party Script.
While your primary goal is to make a sale, you can't go for it head-on. An event that's too salesy will only push your potential customers away. Therefore, sales parties need to be fun, entertaining, and engaging.
Connect with your customers and humanize your brand. That's how you can get up your game in your sales events. A common question in many people's minds is how do you establish a genuine connection if it has to be virtual?
Virtual events have been around for a long time, but it was only during the pandemic that people discovered and thoroughly explored their advantages. Virtual events are more convenient, budget-friendly, and flexible though it's more challenging to carry out the purpose when talking about sales events.
Therefore, it is crucial to focus on important strategies such as arranging a board game like the clue party to give your potential customers an educational but fun time. Clue Party is capable of taking your virtual party to a whole new level.
What Is a Clue Party?
You've probably heard about Clue, the board game fostering detective-wannabes for generations. The idea of looking for a murderer can be scary, but this game never fails to entertain. Players gather around and collect clues to guess "whodunit," The concept eventually developed into an excellent team-building activity. You can also use the game to make your next sales party successful! (… And if you're looking for an encore? Try our Clue Party Extension Script.)
How Does a Clue Party Improve Your Virtual Sales Party?
1. Fun Get-together
Sales events can't be just all about the numbers. Let your potential customers take their minds off their problems, so they can loosen up! Even if a Clue party is generally all about a murder mystery, it lets everyone have fun with each other.
Any event needs parts for the serious stuff: data, forecasts, and goals. Since you're trying to gain your participants' trust and make a sale, the part where everyone gets to have fun should matter just as much. A Clue party can be a combination of both educational and fun elements!
2. Immersive Game
Virtual Clue parties mean everyone must use their imagination to win the game. Everyone won't be together physically, but you can all be individually creative to move forward! The immersion is the most fun part of any Clue party since you get to live as different characters.
Your friends can become detectives, and others can play witnesses. Everyone can work together in a new world and learn things you can use in real life! You can also incorporate your brand into the game, giving potential buyers a clue about how your product or services can affect their lives. The Clue party can reveal many things!
It is common for some guests to feel left out in online parties, but arranging a Clue party allows you to engage everyone.
3. Collaborative Activity
Another reason to hold a Clue party for your sales event is collaboration. Clue parties are specifically designed for online team building. Furthermore, you can use its benefits to your sales event's advantage. Your participants must collaborate to solve a mystery, which can translate to collaborating with you in real life.
Collaboration also creates genuine camaraderie. The participants will have to learn to infer information since everyone is aiming for the same thing: to find the murderer (in the game).
When people have fun through immersion and collaboration, they learn the value of fellowship and reliance, thinking that they can trust the products you're selling.
4. Strong Communication
Collaboration also requires strong communication. Strong communication inspires camaraderie. How will your participants solve something big if you don't openly communicate?
A Clue party will push people to learn to connect, not just in-game but also in real life. Everyone must listen to others' thoughts and ideas to move in the right direction. You wouldn't want to point fingers and catch the wrong culprit!
Holding a Clue party will allow everyone to rediscover how vital communication is. Even after the mystery is solved, everyone will be encouraged to practice it. The Clue party can prepare your potential buyers for how you value communication. Let them know that they can connect with you even after the sales.
5. Boosting Morale
A Clue party will push you to recognize and acknowledge everyone's efforts. You'll boost your participants' morale! In any sales event, you must treat your potential customers as partners. Don't make them feel you're only holding a party to take their money. Prioritize their needs and focus on how your product can help them. Since you're at a party, make them feel good! A Clue party is a perfect venue for creating partnerships.
Tips on Holding a Virtual Sales Event's Clue Party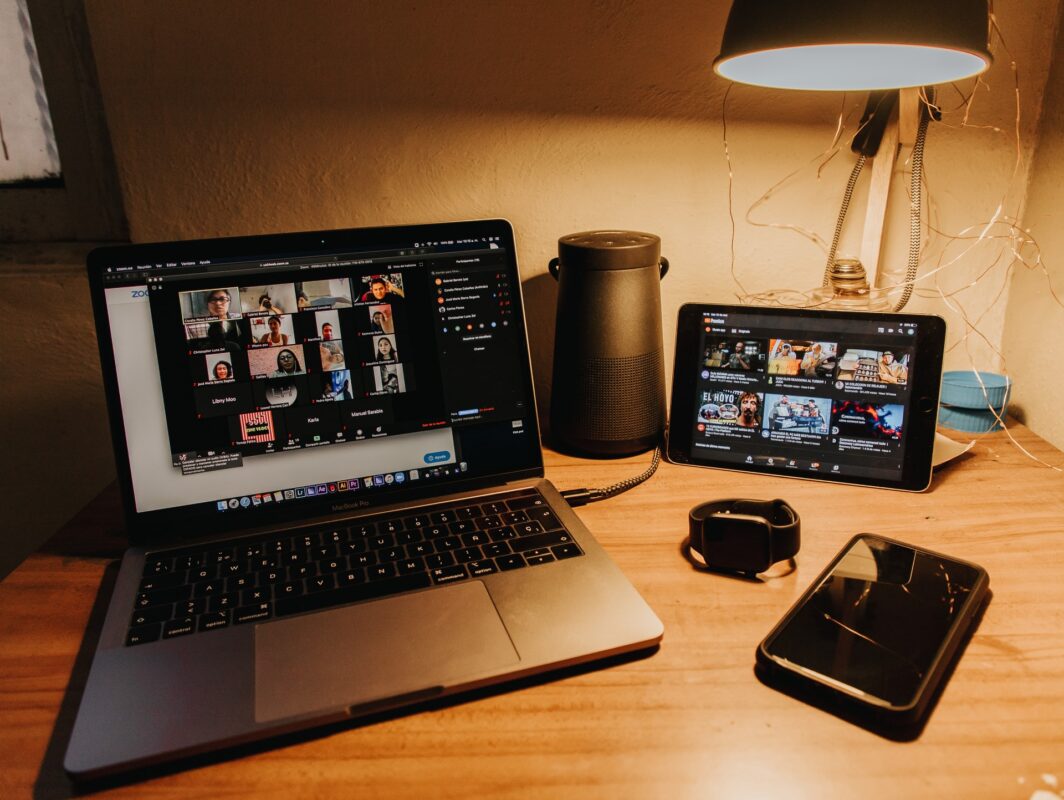 A Clue party doesn't have to be all about the murder. The game revolves around that theme, but you can constantly tailor it to your event. One of the most beneficial aspects of arranging a Clue party is that you can customize it as per your needs.
Here are five Clue party tips for your next sales event:
Include your product or services in the storyline.
Try to make your murder story funny!
Use your products or services as clues.
Make your script conversational.
Have as many characters as possible, so everyone can participate!
Would a Virtual Clue Party Work?
For in-person Clue parties, the host can decide "whodunit," come up with a story, place clues around the venue, and let everyone find the murderer. It might seem impossible initially, but you can host one virtually, too.
You would probably wonder how it'll work if you haven't tried holding a Clue party virtually before. Where do you put your clues? How will the team members communicate smoothly?
The great thing about any virtual event is that the flexibility never fails to make things happen. Virtual event platforms have flexible options like splitting groups, having different rooms for different mysteries, and many more.
You also don't have to worry about visuals as virtual events are complete with everything you need — videos, images, GIFs, and other effects. It will be like having everyone in the same world through their screens! You don't have to compromise fun and learning for the convenience of a virtual sales event. A Clue party is here to make yours successful.
Virtual Clue parties are designed especially for remote teams, providing virtual logistics and setups. Even if you have hundreds of participants worldwide, everyone can still participate and enjoy themselves together.
Moreover, virtual Clue parties need less from hosts. Like any other virtual event, your virtual Clue party will help you save time and money, offer convenience to participants, and keep everyone safe and healthy from the pandemic risks.
Would a virtual Clue party work for your sales event? Yes! It will make your sales event even more unforgettable.
Party With Go Party Scripts
There's a murderer on the loose. The clues are everywhere, and everyone has to work to figure things out. There's only one thing to do: solve the murder mystery.
Go Party Scripts is your virtual events partner, and we're ready to make your next sales event successful. We offer Done-for-You packages for your online events, complete with all images, GIFs, videos, and written content you need. Our team finds Clue parties exciting and compelling, and we know how to help you run a good one.
A Clue party requires careful planning and creativity. We're building a whole world of mystery, and we can help you polish a story that will highlight the importance of collaboration and communication. We provide written content that supports a smooth program flow — and that's one less thing for a party host to worry about.
We also ensure an immersive experience with our visuals, allowing participants to feel like there's no distance between them. We give all these in the comfort of your own homes!
Go Party Scripts only needs your vision for your virtual Clue party, and we can tick off a lot from your to-do list. You deserve a memorable sales event, so tell us what you need, and we'll do the rest. Make your participants enjoy and find the culprit together. Get in touch with us for your best sales event yet!
FAQs
How do you play real-life clues?
Playing a real-life clue game involves the following main steps:
1. Set up an engaging murder mystery and assign each person a name and roll in the game.
2. Send invitations with complete rules and regulations of the game so that everyone understands it and can play it correctly.
3. Put up decorations according to the party's theme and choose a suitable period and type of game.
4. Introduce the guests.
5. Make different guests run various errands. This is the time when the murder will occur, and guests can gather clues.
6. Gather everyone and ask each person to solve the mystery.
How do you host a live clue party?
Hosting a live clue party becomes easy with ready-made party scripts from Go Party Scripts. All you have to do is invite the guests, and the efficient Clue Party Scripts complete the remaining procedures of adding suitable visuals.
How do you do a clue dinner party?
Arranging a clue dinner party is a fantastic way of bringing everyone together. There should be an engaging murder mystery at the center of a clue-themed dinner party. Attendees can work separately or in teams to figure out 'who has done it and solve the mystery at the end of the party.
How do you throw a mystery dinner party?
Throwing a mystery dinner party involves the following steps:
1. Select a theme.
2. Develop a storyline.
3. Invite the guests and call them 'suspects' during the dinner party.
4. Wear costumes.
6. Order amazing food.
7. Gather the clues and ask every guest to solve the mystery.
References:
https://www.outbackteambuilding.com/remote/virtual-clue-murder-mystery/
https://snacknation.com/blog/virtual-murder-mystery/
https://www.punchbowl.com/p/who-done-it-how-to-host-a-murder-mystery-dinner-party#:~:text=Inspired%20by%20the%20game%20Clue,Body%20%E2%80%94%20was%20it%20Mr.
https://www.markletic.com/blog/virtual-sales-kickoff-event-ideas/#:~:text=A%20virtual%20sales%20kickoff%20is,participate%20in%20team%2Dbuilding%20activities.
https://www.ehow.com/how_4448968_host-clue-party.html
https://eventify.io/what-are-the-biggest-advantages-of-virtual-events