A virtual sales party with a mystery hostess is the key if you want to attract more potential customers in a creative and enjoyable way. This theme offers the right combination of suspense, wit, and entertainment to keep your audience engaged. As a result, it's easier to introduce and highlight your products.
Are you interested in trying this virtual sales mystery hostess party but don't know how to start or pull it off? You've come to the right place. Check out our article below to learn how to throw a successful virtual sales party using a mystery hostess.
Virtual Sales Party With a Mystery Hostess and Its Benefits
With a virtual sales party that uses a mystery host, you don't have an assigned host for the scheduled party. No one has any idea who the hostess will be. This also means that there's no particular person responsible for gathering friends or colleagues for the event.
Everyone can enjoy the rewards of your virtual mystery hostess party. You can invite your friends, and then your friends can also ask other sets of friends.
The audience who gains the highest points will be the host and the one to receive the reward. This reward can be a limited edition product, a new product, or anything special that will entice your audience.
By purchasing your products, guests will get an entry or specific points. This way, they'll be motivated to buy more of your products to achieve the highest points and get the host reward at the end of the party.
What's in it for you as a sales representative? Organizing a virtual party using a mystery hostess will let you enjoy several perks.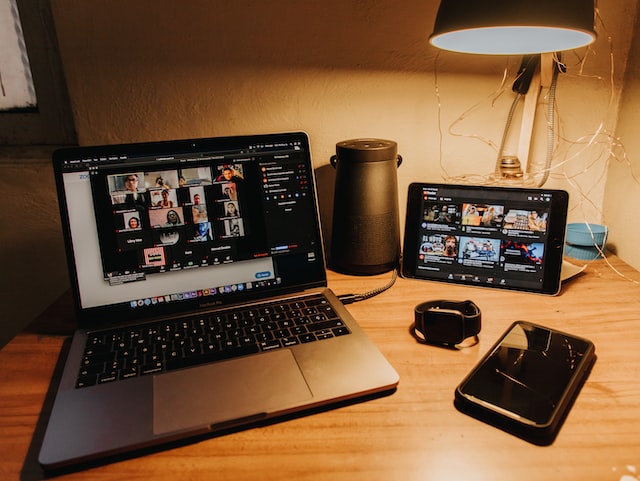 Launching New Products Effectively
Through a virtual mystery hostess party, you can effectively promote new products. It's easier to pique your audience's interest through host rewards.
In the process, you can showcase your new products and urge them to buy in exchange for more rewards.
Boosting Engagement
If you want to take your sales strategies to the next level, use a mystery hostess. It will keep the guests engaged, allowing everyone to develop a sense of community. They'll be more excited to participate, given that different rewards await them.
Offering a Convenient Shopping Experience for Loyal Customers
A virtual sales party using a mystery hostess gives your loyal customers more reason to stick around. This is because they can shop fun and hassle-free while also anticipating more exciting rewards in case they win as the mystery hostess. This is also another way to show your appreciation for their loyalty as clients.
How To Ace Your Virtual Sales Party Using a Mystery Hostess
To ensure your virtual mystery hostess party succeeds, you'll need the proper preparation, promotion, and strategies.
Promote on Different Platforms
Did you know that among consumers, 55% learn about new brands through social media? Moreover, 78% will want to buy from a business they've interacted with positively on social media. Promote your virtual party through different social media platforms. These include Instagram and Facebook stories.
Come up with attractive posters through easy-to-use tools like Canva, and then share them with various groups. Using different channels, you can reach more people who will grace your virtual mystery hostess party.
Add an Interesting Theme
Want to make your virtual sales mystery hostess party even more thrilling? Add mystery games! With our Clue mystery party script, your guests can channel their inner criminal investigators while finding clues and catching the culprit. From Word Code to Word Maze and Riddles, you'll have access to sales script games that are sure to keep your audience intrigued and entertained.
You won't have to worry about preparing attention-grabbing graphics, written content, and invite scripts because they're all included in the special party script package.
Share Reminders
Virtual parties are more convenient as anyone can attend from the comfort of their home. However, because you don't really have to prepare for it — unlike in-person events — the chances of forgetting the party are higher. That's why it's best to send your audience some quick reminders about the date and time of the party. You can send them an email or a message to your group chat a few days before the event, so they won't miss the generous rewards they can win.
Offer Assistance
In today's fast-paced digital world, it's easy to assume that everyone can maximize the internet and technology, whether at work or in our daily routines. However, some people still need to get used to all these modern tools. Make sure to accommodate these types of audiences.
Share a simple guide on how to open and utilize the video platform you're using for the sales party. They might still need to download the platform, so remind them to do that. Then, offer support — especially if they encounter technical difficulties.
If they struggle opening the links or completing the registration, be ready for a short demo or to answer their questions. Your mystery hostess party might be the first online event they're attending, so be considerate and warm as you welcome them.
Pick an Ideal Time
The beauty of virtual events is that people from different parts of the world can attend. When setting the time for your virtual sales party, consider time zone differences, the age bracket of your party guests, and other preferences and needs. This way, they'll know they're valued.
Deciding on the Lucky Winner
Since you're throwing a virtual sales party using a mystery hostess, there should be one lucky winner. You may also choose several winners and then split up the rewards. Examples include giving them samples of your newly launched products or offering free shipping.
Deciding on the winner depends on your goals for the party. If it's bookings, you can give one entry for RSVPing and then five entries if they bring a friend. This will expand your customer reach too. Then, you can provide ten entries to those who will order for a certain amount. You'll need to receive more orders to make the host rewards possible.
The guest who has gathered the highest number of points or entries is the lucky recipient of the host rewards.
Don't Forget To Thank Your Virtual Sales Party, Guests
Once your virtual mystery hostess party is over, make sure to connect with your winners. This way, they'll know when or how they'll receive their host rewards or consolation prizes. Inform the guests when they can obtain their orders. More importantly, thank them for participating in your virtual event. This helps you finish your party strong, and your audience will want to attend more of those fun and engaging parties.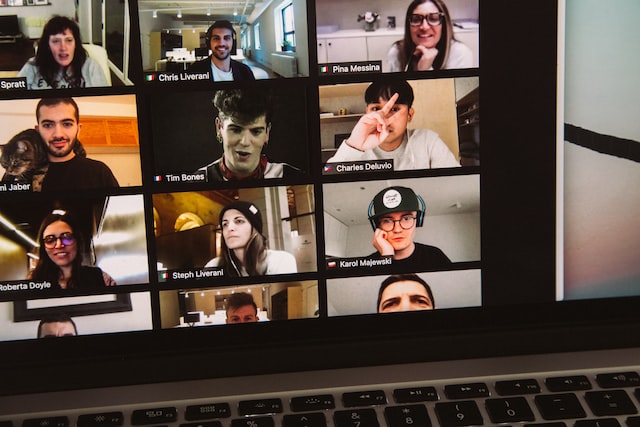 Final Thoughts
Hosting a virtual sales party using a mystery hostess includes several advantages, like promoting your products, increasing engagement, widening your customer reach, and ultimately boosting sales. If you want to maximize these benefits and more, use impressive scripts and images from Go Party Scripts.
Our wide range of packages is designed to make your virtual sales party successful, memorable, and enjoyable. Visit our site to explore script packages that are perfect for your needs.
FAQs
What is a mystery hostess?
The hostess of a mystery party is known as a mystery hostess. Generally, a mystery hostess is revealed at the end of the virtual part.
How do you host a mystery host party?
You may choose a theme and a plot for the party before hosting a mystery host party. You can buy a great script from Go Party Script. Invite your guests and provide them with any costumes or props they may need. You will guide your visitors through the mystery throughout the party, providing them with hints and tasks to solve the crime or conundrum.
How does a mystery host party work?
In order for a mystery host party to function, a fictitious scenario or tale must be created, and visitors must be given roles and characters to play. Then, through engaging with other visitors, looking for hidden items, and responding to questions, they will have to work together to piece together clues and solve the mystery.
How does a mystery party work?
Visitors are given a concept and roles to play, and then they must collaborate to solve a mystery by collecting information and communicating with other partygoers. This is how a mystery party engages the guests via an interactive experience. The presenter typically sticks to a script, providing hints and reminders to keep the narrative on track. The mystery may include a murder, a treasure quest, or something else.
Sources
https://sproutsocial.com/insights/importance-of-social-media-marketing-in-business/
https://www.scoopearth.com/complete-guide-to-hosting-virtual-parties-with-mystery-hostess/
https://savvyselling.co/selling-tips/mystery-host-parties/
https://gopartyscripts.com/online-mystery-hostess-party/
https://www.greenvelope.com/blog/how-to-host-a-virtual-event
https://www.smore.com/brdsh-mystery-hostess-events