The days of merely posting on Facebook and expecting customers to flood in are long gone. Everyone is jumping on the latest and greatest trend for selling their products: virtual tea parties. It is driven by the popularity of online shopping, which saw a massive boost during the pandemic.
Modern technology allows representatives to make sales without meeting a customer, thanks to these online gatherings. In this article, we'll be taking a closer look at how you can bring in sales, bookings, and recruits through a virtual tea party.
Choose a Platform
You don't have to pay for a physical venue or reserve a conference room, but people throwing a virtual tea party will need to settle on a platform. Here are a few you can try:
Skype: Skype is widely used in networking since it facilitates more intimate interactions with others. Its features include voice and video calls to landlines and mobiles, instant messaging, and the ability to send video chats.
Facebook: With more than two billion monthly active members, Facebook is among the largest social media platforms on the planet. Facebook's various messaging, calling, and posting options make it easy to keep in touch with others and share events and other news.
Google Hangouts: Google Hangouts is a web-based service that facilitates free group video conferences and instant messaging between users anywhere in the world.
Alternatively, you can try the following if you'd want to host a more extensive gathering:
Zoom: With Zoom, you can share your screen with a large group of people at once and show them anything from a Keynote or PowerPoint file to a YouTube movie.
WebinarJam: If you use WebinarJam, you can also record the live event to watch it later and ensure you don't miss any sales opportunities. This platform also allows you to have real-time conversations with your audience.
Get Your Guest List in Order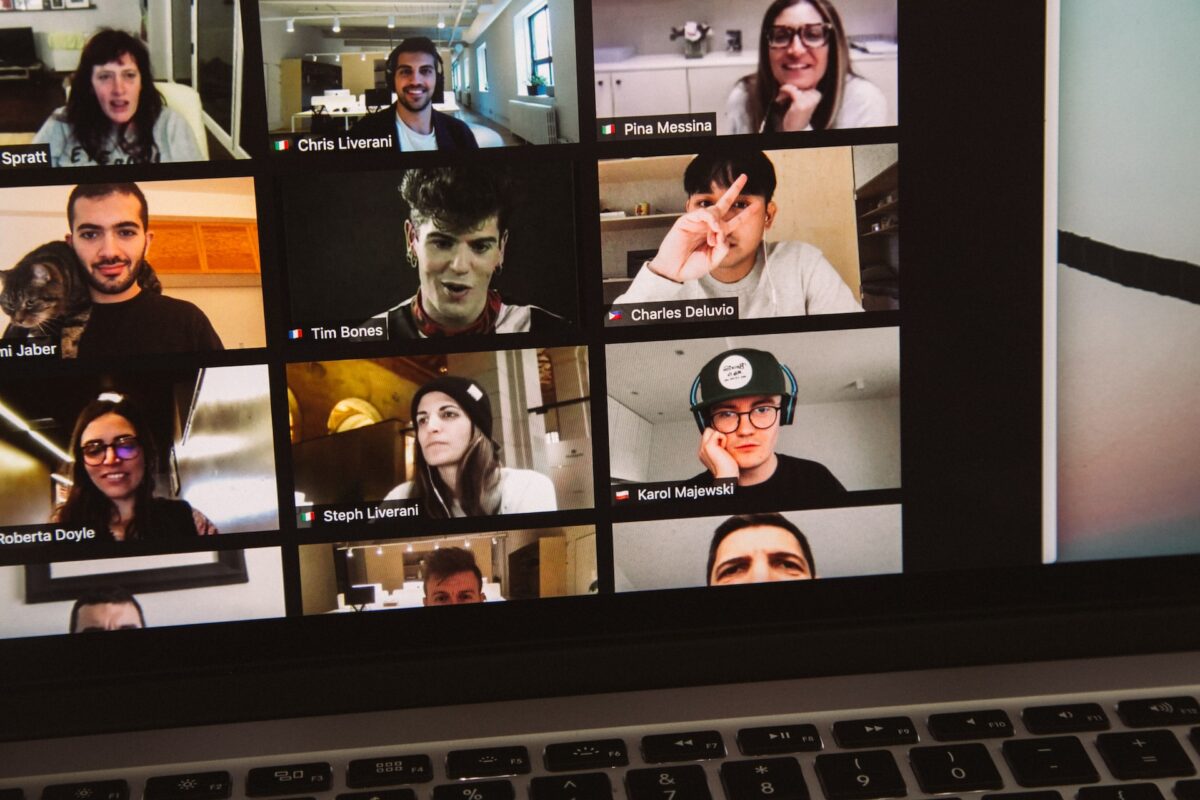 When you are hosting a tea party in person, you must consider how many visitors you can comfortably accommodate. You'll need to consider the table size, available space, the number of guests, and so on.
In a digital environment, such constraints dissipate like steam from a kettle. Therefore, it's understandable if you want to invite many people to a virtual tea party!
However, keep in mind that the purpose of a virtual tea party is to foster new relationships and strengthen old ones, so "the more, the merrier" may not apply.
Set the Time and Day for Your Event
Attendance is more likely to be high in the evenings and on weekends. Do not lose hope if many expected guests fail to show. Plan on a beginning and ending time for your virtual tea party. The ideal time frame is less than three hours. Whatever the duration of the party you set, keep in mind that it must be engaging and exciting enough for the guests.
Send Out Your Invitations
It gets easier to make and send invitations after you know where you're having the party, the schedule, and the concept. The invitation serves as the attendees' introduction to the occasion. It should be carefully crafted to make a lasting first impression.
Give your guests advance notice of the event's theme and a suggested attire list if you're feeling particularly fancy. Dressing up for a virtual tea party is an excellent way for guests to express how much they appreciate being invited.
Incorporate the information about how the guests can join the virtual party. Even if you use a popular video conferencing platform like Zoom, you should not assume that your guests know how to operate it. Hence, adding simple instructions to the invitation card is always a good idea.
Pick a Spot and the Products You Intend To Sell
You should make as many decisions as possible ahead of your event. While some judgments will need to be made on the go (at least initially), the event will run more smoothly if as many questions as possible can be answered in advance. You may want to consider the following:
Where to sit
Your background
The products you will be highlighting
Ways you will share the product (pictures, videos, demonstrations)
Any discounts for purchases during the virtual tea party
Prepare Party Content and Graphics
Many sellers and networkers think they can get away with utilizing the same tired sales pitches they've been using for the past two years. The reality is that updating and upgrading your event's content should be an ongoing process.
If you're wondering if it's time to refresh your content, consider the following:
Is it more than six months since you last updated your content? Products that helped your clients six months ago might not do the same for them now.
Are there mistakes in spelling, grammar, or punctuation? You can maintain a conversational tone while sounding competent. Ensure that your spelling and grammar aren't attracting potential customers or recruits.
Is the text in your images readable on a mobile device? Most people attending your virtual tea parties will presumably watch them on their phones rather than on 17-inch monitors. See to it that your images can be read on a smartphone screen.
Setup the Location and Equipment for the Event
Before you start hosting virtual tea parties, be sure your equipment is capable enough of hosting the party. You should run through a dry run to test the quality of your audio and video equipment. It would be ideal if you could bring a friend along to the trial run with you so that they could observe and provide feedback as if they were in actual attendance.
Create an outline of your discussion to help you stay focused and on topic. If you want to be able to hold up products or show off pictures without a hitch, you should have everything you need ready at hand and store all of your images in a dedicated folder (with descriptive titles, if possible).
In addition, it is recommended to have a document with all product descriptions available to copy and paste from when answering any questions that may arise throughout the party.
Why Are Virtual Tea Parties Effective?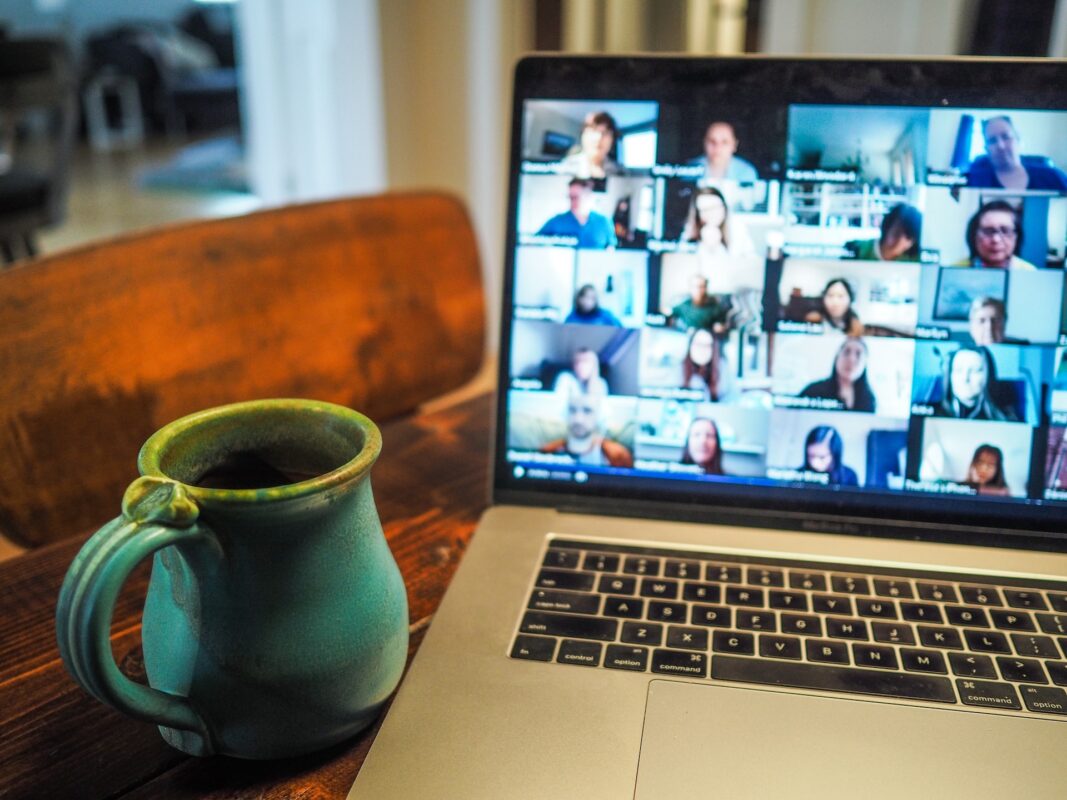 As a result of the COVID-19 pandemic, we now do business and go shopping differently than before. Some people still feel uncomfortable in public places like stores, some companies have migrated online, and mass gatherings are not encouraged. Given these considerations, virtual tea parties could be a profitable business strategy. To top it all off, holding your event online increases exposure. Your customer base is no longer restricted to people in your area.
Virtual tea parties have several advantages, including but not limited to the following:
Creating a Buzz Around Your Products
Customers prefer to inspect items personally before making a purchase. By hosting a virtual event where users can see the product in action, ask questions, and see how it looks, you can raise interest in what you offer.
Customers Will Feel Less Pressure
The pressure to buy is significantly reduced compared to in-person events. Virtual tea parties provide potential customers additional time to decide whether or not to purchase the products or services you are offering. If they buy it, they want it and will likely recommend it to others.
Reusing Promotional Materials
Multiple virtual tea parties can share the same marketing photos and content, which can then be used to promote the host across many online platforms. If you put in the time and effort once or twice, you can hold as many online events to promote your business as you like.
The Bottom Line
Hosting a virtual tea party is a fun and creative way to spread the word about your business. However, since it's something new, doing it right can be challenging. With the steps we've shared above, we hope you can get your virtual tea party off to a good start.
Make your virtual tea parties even better with Go Party Scripts. Go Party Scripts offers direct sale parties: created as Done-for-You packages that are ready to be used for online parties. Our scripts contain everything you need to run your virtual party.
This includes all the images, gifs, videos, and written content. You must copy and paste the information into your scheduler or directly into Facebook or any video platform you use. Contact us today to learn more!
FAQs
How do you set up a virtual tea party?
Setting up a virtual tea party is easy with the help of Go Party Scripts. Choose the platform of your choice and send the invitations to the guests. Use a ready-made script to make the party exciting and engaging for the guests.
What is a virtual tea party?
A virtual tea party is a reliable method of selling your products to potential customers and engaging existing customers. You can host a virtual tea party, invite people from anywhere in the world, and show your products to them. Hence, it helps you in expanding your customer base.
What do you wear to a virtual tea party?
There is no specific attire that you should wear to a virtual tea party. It all depends on the kind of environment you want at your party. Generally, semi-formal or casual dresses are appropriate for such parties.
How do you host a virtual tea tasting?
A virtual tea tasting can be held online over a platform like a Zoom or Facebook. Use the Go party Script to keep the party entertaining. You can send the food and drinks to your guests through apps like DoorDash or UberEATS to have a fantastic experience.
Sources:
https://ibuyireview.com/virtual-party
https://www.godaddy.com/garage/host-virtual-parties-for-ecommerce-businesses/
https://savvyselling.co/selling-tips/direct-sales-virtual-parties/
https://9dragonstea.com/blog/how-to-host-a-virtual-tea-party/
https://dianegottsman.com/2020/10/13/virtual-tea-party-etiquette/