As a sales representative in a multi-level marketing agency, you understand the significance of hosting engaging virtual parties to boost sales and connect with your audience. However, the challenge lies in preparing for these parties.
With our extensive range of Go Scripts' Done-for-You packages, you can say goodbye to virtual party preparation struggles and enjoy a seamless, ready-to-go virtual party experience. Utilizing our professionally crafted scripts lets you focus on what truly matters.
What Is Go Party Scripts?
Go Party Scripts is your ultimate solution to simplify game prep for online virtual parties — our Done-for-You packages will revolutionize your party planning experience.
With Go Scripts, we aim to simplify your party planning process, freeing up your time and effort so you can focus on connecting with customers and maximizing your sales potential.
From saving time and effort with pre-made scripts to ensuring professional-quality content and boosting customer engagement, we will explore how Go Scripts can take your virtual parties to new heights.
Significance of Game Prep for Increasing Engagement and Sales
Effective game prep plays a crucial role in elevating the success of these parties by creating engaging and interactive experiences for attendees.
Let's explore the significance of game prep in increasing engagement and sales and how it benefits both sales representatives and their audience.
Eliminates Confusion: Thorough game prep ensures that your virtual party runs smoothly and without confusion. By creating a well-structured plan, you clarify yourself and your audience.
Deliver a Professional Event: Game prep fosters a sense of professionalism and reliability, establishing you as a trustworthy host and sales representative. When attendees can follow the party flows effortlessly, they are likelier to remain engaged and fully participate in the event.
Redirects Your Time and Energy: Game prep allows sales representatives to turn their time and energy effectively. Instead of spending hours during the party trying to develop engaging activities on the fly, you can confidently rely on your pre-planned games and activities.
Cost-effective: Effective game prep is a cost-effective approach to virtual parties. Investing time in planning and creating engaging activities upfront saves you from potential lulls or unengaging moments during the party.
Guaranteed Outcome: Investing time and effort in game prep creates a guaranteed outcome for your virtual party. By having engaging games and activities pre-planned, you increase the likelihood of capturing and maintaining your audience's attention throughout the event.
How Our Go Scripts Works
Our Go Party Scripts are tailored to suit various product types and party themes. Each package is thoughtfully designed to meet the diverse needs of sales representatives, ensuring that your virtual party stands out from the rest.
Comprehensive Content Inclusion
Our scripts encompass multimedia elements, including eye-catching images, captivating gifs, informative videos, and professionally written content. These elements work harmoniously to create an immersive experience for your attendees, making your virtual party memorable and impactful.
Easy Implementation
Implementing Go Scripts is a breeze! Copy and paste the content into your preferred scheduler or social media platform, and you're all set. This user-friendly approach allows you to streamline your party planning process without technical hurdles.
Crafted for Your Unique Event
Our Done-for-You packages are carefully crafted to cater to different party themes and product categories. Whether you're hosting a beauty product showcase, a health and wellness party, or a fashion extravaganza, we have the perfect script. Each package includes a well-structured party outline, engaging activities, and attention-grabbing content to enthrall your audience.
Advantages of Using Go Scripts
Go Scripts allows you to do more and generate substantial outcomes with less effort. Please find out how our collection of ready-made script games and customized bundles can help you do that.
Save Time and Effort
One of the most significant advantages of using Go Scripts is the invaluable amount of time and effort it saves for sales representatives. Creating captivating content for virtual parties can be time-consuming, often requiring hours of brainstorming, designing graphics, writing scripts, and curating multimedia elements. With Go Scripts' ready-to-use packages, all the hard work is already done for you.
Professional Quality Guaranteed
Another distinct advantage of Go Scripts is ensuring professional-quality content in every package. The scripts are meticulously designed by experienced professionals who understand the art of engaging online audiences. Each element, from the visuals to the wording, is carefully curated to align with your brand image and enhance the overall party experience.
Boost Customer Engagement
Engagement is the lifeblood of any successful virtual party, and Go Scripts excels in capturing and maintaining your audience's attention throughout the event. The carefully planned content is designed to spark excitement and interaction, ensuring that your attendees remain engaged from start to finish.
As you seamlessly navigate through the script's content, your audience will be drawn into the party experience, eagerly participating in discussions, polls, and games. By fostering a sense of involvement, Go Scripts creates a memorable and enjoyable experience for your guests, enhancing their overall satisfaction and leaving a lasting impression.
Improve Sales Conversion
Ultimately, the goal of any virtual party is to drive sales and convert attendees into satisfied customers. Go Scripts plays a pivotal role by helping you effectively showcase your products and services. The professionally curated content emphasizes your offerings' unique features and benefits, encouraging attendees to make informed purchase decisions.
Higher engagement levels and an immersive party experience significantly enhance the chances of converting interested prospects into paying customers. Go Scripts provides the tools to present your products in the best possible light, leading to improved sales conversion rates and a more successful virtual party.
Create a Positive Community
Beyond sales, Go Scripts enables you to build a positive and supportive community around your brand. Through engaging content and interactive elements, your virtual parties become a platform for customers to connect, share experiences, and support each other.
By fostering a sense of belonging and camaraderie, you cultivate a loyal customer base that invests in your brand's success. This strong sense of community drives repeat purchases, enhances your brand's reputation, and generates positive word-of-mouth referrals.
Our Most Popular Go Scripts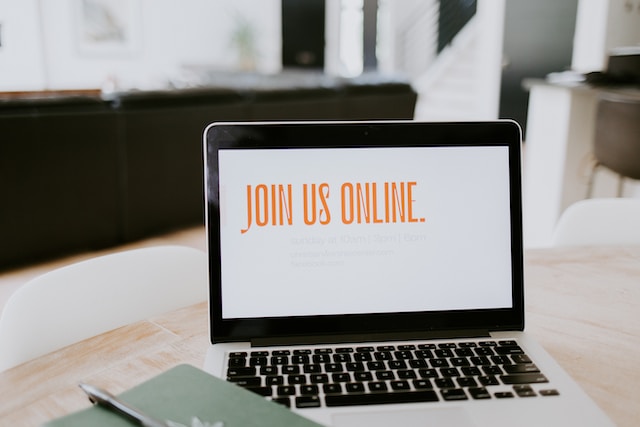 Our top-notch collection of pre-made party scripts at Go Scripts is designed to captivate your audience and create memorable virtual party experiences. With engaging activities, captivating themes, and professionally curated content, you can be confident that your parties will stand out and leave a lasting impression on your guests.
Here are some of our most popular selections.
Secret Agent
Become a part of the secret world of espionage with our action-packed "Secret Agent" party script. Your guests will put their spy skills to the test as they navigate top-secret training and thrilling challenges.
From code-breaking to lie-detecting, this script is packed with excitement that requires no previous secret agent experience. Engage your guests in the following sales script games: Think Fast, Puzzle, and Unscramble.
Mystery Party Script
Enter the realm of mystery and intrigue with our "Mystery Party Script." Your guests will become criminal investigators, digging for clues, cracking puzzles, and catching the murderer in this captivating whodunit adventure. Get ready to unleash your inner detective with the following sales script games: Riddle, Word Code, and Word Maze.
Friends
We are calling all "Friends" fans! Join your favorite pals from New York in our "Friends" party script. This script will have your guests reminiscing about the beloved TV show. Revisit this iconic sitcom with script games like Hostess Trivia, Word Scramble, and Punch a Bunch.
Winter Wonderland
Embrace the beauty of the winter season with our enchanting "Winter Wonderland" party script. This unique package includes gorgeous graphics and a winter-inspired playlist that will leave your guests in love with the season. Engage your guests with these sales script games: Match by Connection and Scavenger Hunt.
Halloween Spooktacular
Prepare for a hair-raising Halloween bash with our "Halloween Spooktacular Virtual Party Script." With stunning graphics and fun-filled party games, this script will leave your ghoul friends wanting more. Delight your guests with the following sales script games: Never Have I, Deal or No Deal, and True or False.
Have Fun, Drive Engagement, and Build Connections With Go Scripts
The hours spent brainstorming ideas, creating captivating content, and crafting engaging scripts can be overwhelming and exhausting. Finding the perfect balance between content creation and connecting with potential customers can be a struggle, hindering your party's success and wasting valuable time.
With Go Scripts, you can deliver an unforgettable party experience that captivates your audience, boosts engagement, and drives sales. Shop our extensive script collection now, or tailor your bundle for your unique event.