A Facebook party, or any virtual party for that matter, should be fun! It's a party after all. In fact, the goal should be to have an online party that is a much fun as an in-person party. Think about the Facebook parties you've been to. The best parties are always put on by fun and creative consultants! What makes an in-person party fun?
Lots of people, music, games, and prizes! So how do we replicate that in a virtual setting? It's really quite simple; we create parties with lots of people, music, games, and prizes! That all sounds great, but sometimes being creative is hard, and time consuming! You've got a business to run, so focusing on the creative side of things can be tricky online party guests.
We've got you covered with our series of blog posts on creating awesome virtual parties. Our posts on "
How to Create Online Theme Parties
" and "
Picking Prizes for Your Direct Sales Business
" are a great place to start. The other thing that is super important when it comes to having fun online parties is games!
Games are how you get people engaging with your party content and interacting with each other. The challenge is coming up with new and unique games that people actually want to play. The whole "pick a number, get a prize" game is fine, but your guests have probably seen that game many times before.
You want games that help you to stand out! That's why we're going to share 5 new types of games that you can utilize in your next party. Theme Trivia Guests love to test their knowledge and see how well they can answer a series of questions. If you're running a theme party, trivia is an easy game extension because your theme is the topic.
All you have to do is find a series of questions relating to the theme. How easy is that?! Movie trivia, weather trivia for your seasonal themes, holiday (Halloween or Christmas) trivia, music trivia, trivia from the different decades, etc. The list of possibilities is endless! Ask your guests 5-10 questions depending on how long you want the game to take and how difficult your questions are.
Don't forget to make an answer key that you can share with your guests at the end of the party.   Matching Games Matching games also work great for theme parties. You can match things like animals (moms & babies), or words in different languages (match the word to the correct language), books to their authors, actors to their movies, product names to their ingredients, etc.
Anything that can be broken into pairs to match your theme can be turned into a game! Number Guessing Games People love to see how close they can get to the actual number in guessing games. There are lots of ways number guessing games can be done. Here are some examples:
Online Party Guests
how many are in the container
where is something hiding (using a grid, "hide" an object behind one set of coordinates and have guests guess where it is)
guess which number the hostess picked (how many times it takes to do something related to the theme). For example, how many hits does it take to break open a pinata?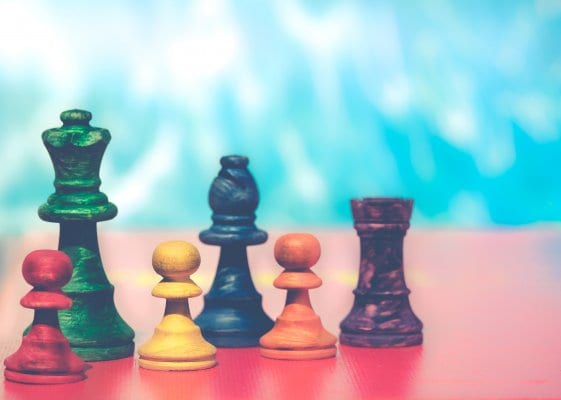 Pro Tip: The same game can be recreated for different themes over and over again, and it will feel like an entirely new game for your guests. For example, the grid game can be "Pin the Lime on the Margarita (for a Margaritas and Manicures theme), or Pin the Flame to the Fire (for a Camping Theme).
Scavenger Hunts Sending people on  a hunt of sorts is a great way to get them engaged. You can be particularly creative with this game style as you can have your guests "hunt" for things anywhere. Plus, you can decide what you want them to find, which gives you even more creative freedom! Some examples of places to hunt are
Catalogues
Around their homes
On your website
From other party guests
Tie the list of items they're searching for into your theme and your products. That way you get them engaging with both your party and your products. Word Puzzles Word puzzles are especially good for online party guests parties because they're easy to do at your computer. The most commonly used word puzzle is a word scramble online party guests.
It's super easy to tie into any theme, which makes it a quick and simple option when you're creating the game. You could also do crossword puzzles or secret word puzzles and decoders depending on what best suits your theme.
Games are an important part of creating an engaging, interactive, and fun online party. This list of options should make it easy to come up with your own game for your next party. If you're busy running your business and don't feel like you have time to create your own, come and check out our done-for-you party scripts. You can even try the first one for free!