Your first Done-For-You Virtual Party Script Package is on the house! Tell us where to send it: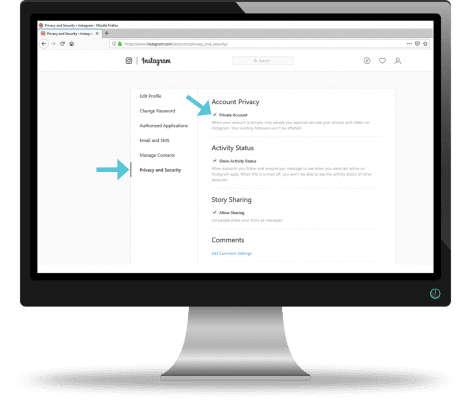 Have you been thinking about branching out to new platforms with your how to party on instagram? About running an online party somewhere other than Facebook? Running parties on any platform is a possibility, the key is to determine what makes each platform unique and then respond accordingly. Let's talk about what makes Instagram different from other platforms like Facebook.
Instagram is designed around images. That means if you're going to party there, your graphics have to be on-point. When you start to party all of your party graphics are going to be lined up next to each other, so you want them to have a visibly common theme. If you simply post random images, or take graphics found on Google, your party is going to look messy and disjointed.
Yuck! It's very important to take the time early on to create beautiful graphics that are consistent with your theme. More than the way it looks, you want to ensure that what you post wasn't randomly pulled off the internet, because you don't have the right to use it. That's a one-way ticket to being banned from the platform (or worse), and we can't have that happening to your business!
Once you have your party script and graphics ready to go, you can move over to Instagram to get started with the actual party. If you're wondering how to create an online theme party, we've got you covered! Start by creating an IG account* that you're going to use for your parties. IG allows you to have 5 accounts, so you can create one that is dedicated to your parties.
You want the account to be private because you want the content you post to only be available to your party guests! You worked hard to build your party script (or you paid for it out of your pocket) and if you run your party on a public profile, it's essentially there for the taking from any other consultant.
It's kind of like the Colonel's secret recipe. Don't give it away! Pro Tip: Instagram will not allow a third-party app to post for you, unless you create a business account. The catch is that a business account cannot be private. It is possible to find a way around it (sort of), if you like to schedule your content. Platforms such as CinchShare and Buffer allow you to schedule your content and then provide a push notification when it's time to post to Instagram.
The photo and content is all ready to go, you simply have to publish the post. While it's not quite as easy as having an app that does it for you, it definitely makes things way easier when it comes to running your parties. Before you start each party, you can adjust the description and the website link (if it changes for each hostess). This is a good place to include a Party ID and the date the party will close. You will probably also want to delete the posts you've had from previous parties so that your guests don't get confused. You're going to need to have your hostess and her guests follow your account.
Share your IG profile (make sure it's the one for your parties) with the hostess as part of your hostess coaching process. Don't forget to explain to her how you want her to share the handle with her guests and when they need to follow you by, so they don't miss the start of the party. Instagram offers a variety of features that you can utilize during your party, such as Stories and Hashtags. Use the features of Instagram to provide extra value to your party guests during the party!
Thinking outside the box can help make you and your party stand out. For example, use Instagram stories to create a welcome message for your guests or demonstrate one or two of your best selling products. Or you could create a unique hashtag for your parties, and encourage people to post photos of themselves using your product with that hashtag. Guest photos will be posted to their own account and will be visible to their followers. It's a highly effective way to showcase your product without making your parties public and grow your reach.
It also gives you something to encourage your party-goers to search, so they can see some of the amazing ways your product can be used, and how many people are already using it. It also gives you something to search, so you can share and shout-out some awesome customers! How do you decide which platforms to run your own parties on?
Find out where your people are. Be where your customers, and more importantly, where your ideal customers are and meet them there. Offer to party where they are already hanging out! For a lot of people, that's Instagram. Try it out and see how it goes. You might just be breaking into a brand new market that not many consultants have touched yet.
Set yourself apart and watch your business soar. Want to use a done-for-you theme party for your next Instagram party? Check out the themes we have available on our website with professionally designed graphics, perfect for Instagram. *Always check and follow the Terms and Conditions of any platform you are using.  
---
Your first Done-For-You Virtual Party Script Package is on the house! Tell us where to send it: